You may have noticed that I very rarely speak about the work I do and who I'm working for or with. I tend to leave the press releases, pitch win announcements and award ceremonies to the others. You could be forgiven for thinking that The Black Operative Collection isn't in fact a work of fiction but actually what I do (it isn't). I've become a big fan of discretion over the last couple of years and my clients seem to be a big fan of it too. Needless to say, my business is still here: I'm quietly working on interesting projects for commercial clients as well as developing ideas and projects of my own.
But I've decided to break my silence about one of the things I'm doing because, to be perfectly honest, I can't quite believe it myself. I'm delighted to announce that I'm working closely with a personal hero as his Creative Director – I'm working with Ray Cokes.
 I can't quite put into words how exciting this is. Actually I can – it's really bloody exciting. Obviously I can't tell you exactly what it is we're up to but if you've been following the kind of work I've been doing for the last nine years and know what kind of stuff Ray has been doing for the last thirty, then you can kind of understand why this is such a big deal for me.
For millions of people living at the back end of an 80's/beginning of the 90's Europe, Ray Cokes was the face of entertainment chaos. He reinvented television and he invented a completely new kind of audience interaction that has since been copied a thousand times over and launched the careers of some of your favourite television presenters. His shows on MTV got me through a heavy period of homesickness when I first moved to Germany (I had the key to a friends house who had a television and was allowed to let myself in and watch "MTV's Most Wanted"), and for millions of young people Ray was the face of a new kind of Europe.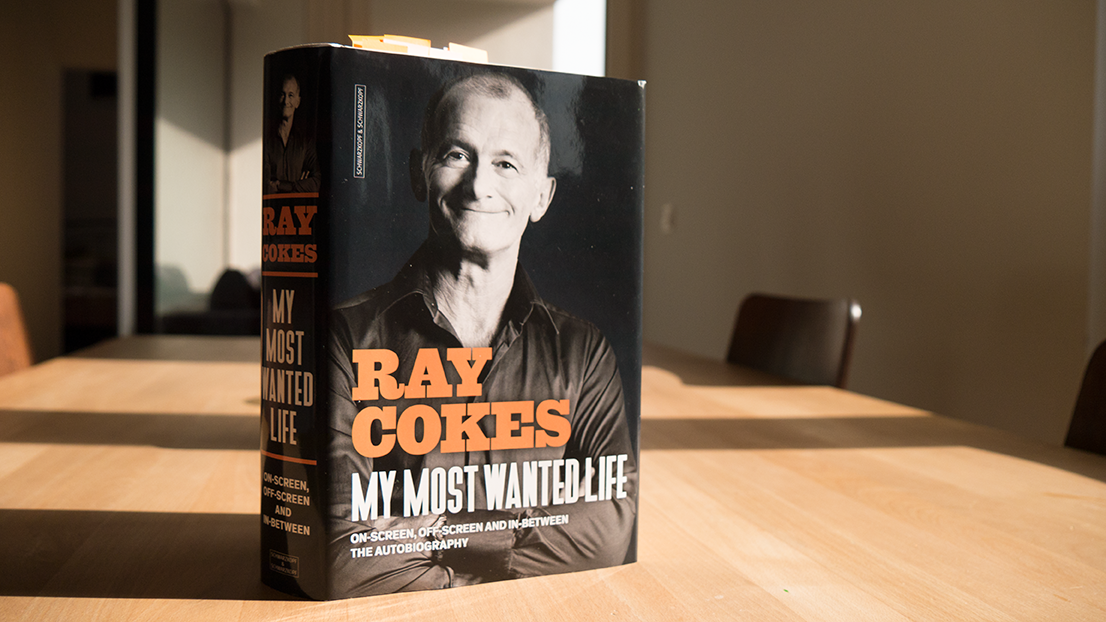 He's written an autobiography (you can and should buy it here) which has been laying around our flat for a couple of months now. Visitors who spot it immediately recognise the grin and usually start to spin off tales of how and when they watched Ray's MTV shows, as well as describing in great detail their favorite moments. My sister-in-law saw the book and wept. Ray has taken the book on the road for "readings", which are, in fact, shows that have absolutely nothing to do with your traditional book reading evenings at all.
They are brilliant and the next one of takes place in Zurich on the 28th March. If you get the chance to go then, for heaven's sake, go. I saw it in Vienna and it was excellent.
These are early and exciting days. Together with the magnificent John Sherwood we're aiming to create something that will delight, entertain, inspire and lighten up the lives of a generation that has been pushed aside by idiocy, unboxings and make-up tips – a generation of grown ups who grew up loving music, spite free fun and a man with a wickedly cheeky grin.
Needless to say: I'm honoured to be a part of it.
Blimey.